Marduk - Black Witchery - Mortuary Drape - Archgoat - One Tail, One Head *** Wardruna *** Saint Vitus - Grand Magus - Procession - In Solitude - Devil *** Helheim *** Byfrost - Cockroach Agenda *** Solstorm *** Satyricon - Godflesh - Primordial - Nifelheim - Ghost - Negative Plane *** Solstorm *** Immortal - Mayhem - Enslaved - Virus - Helheim *** Vomitor - Diskord - Nekromantheon
Oh my! What a great weekend. How to begin with and where? How to describe such a memorable time and event without ending up in overwhelming and enthusiastic babble, missing any journalistic approach? Paradoxically the occasion is a sad one that should leave us bursting into tears… so to say. Guess, I gonna get off the grid with mixed emotions…
:: Stories :: Wednesday & Thursday :: Friday :: Saturday ::
:: Photos :: Thursday :: Friday :: Saturday ::
After having tried it several times myself, now my very first HOLE IN THE SKY is also the last one ever to attend, marking the end of an era. With 11 editions preceding, 11 sold out weekends of memorable moments and many little anecdotes I got told, the HOLE IN THE SKY FESTIVAL sees its 12th and last edition, closing the doors afterwards for good. As for that organizers got downright flooded with all kinds of requests, sold out the festival faster than ever before and had to solve some tricky tasks.
That's why I can't count myself lucky enough and I sooo appreciate that I was granted to attend this very last edition of HOLE IN THE SKY, being part of The Last Supper! Thank you, thank you Rock Hard and Legacy Magazine for making it possible, tusen takk Torgrim, Silje, Martin, Tonje og Mariann for an awesome festival taking place in such a great, lovely and warmhearted city. Of course, HOLE IN THE SKY 2011 was the greatest and now most legendary one of all times. And of course HOLE IN THE SKY 2011 was the best (indoor) festival I experienced so far ;) That can hardly be topped…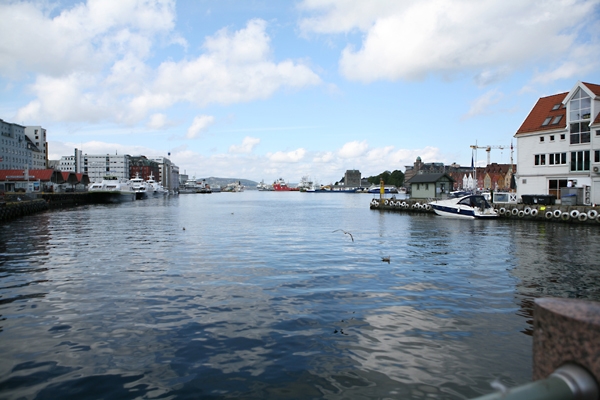 But also in Bergen, the Metal Mecca of the north, sun will rise and tears dry again and this wonderful city won't be left long without a festival. That's actually impossible ;) I'll come back for sure! And I will do so surely very soon :)