I don't know how often the DEUTSCH-AMERIKANISCHE-FREUNDSCHAFT has announced its split with a subsequent farewell tour… So it happened to the newly released dates for 2017 that once again got announced as farewell shows in the media. Leaves me confused as I just noticed that DAF will release an extended boxset on September 29, entitled Das ist DAF. This boxset will not only contain the first 4 albums as vinyl, a remix 12", a slipmat and a 36-page booklet but also a 7" with brand new DAF tracks. Hmmm…
It seems like Robert Görl and Gabi Delgado-López can't live with, and can't live without DAF ;) However, as long as the duo is undecided fans will have the chance to see DAF live at the one or another show. Like on this Friday evening at the :: FZW Club :: Dortmund :)
:: pics :: TIGERJUNGE ::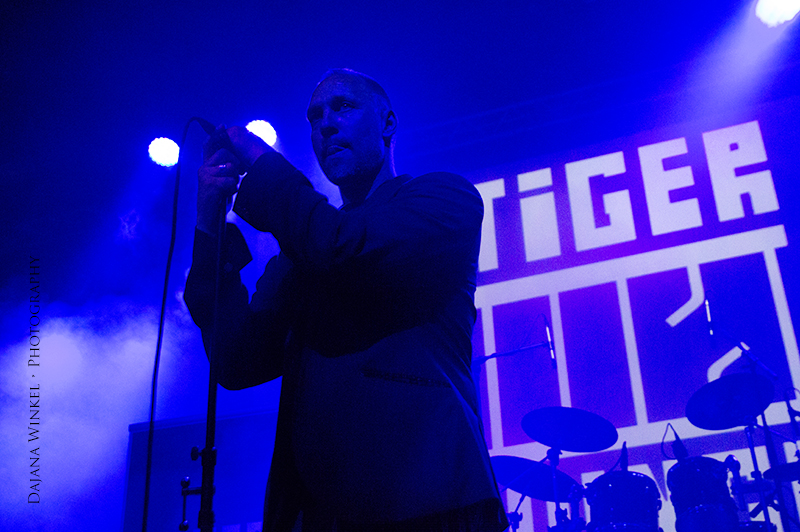 It's a beautiful summer-like day heralding the weekend that made it difficult for the fans to stay inside a sticky hall. The Bochum-based duo :: TIGERJUNGE :: had a hard time trying to get the people from the beer garden to the front row. Those who came in left likewise quickly. I felt so too.
TIGERJUNGE is an Electro-Punk band with a 15 years spanning history, German lyrics and intellectual aspirations. They didn't leave any impression on me. Sound was too loud and overdriven and the performance too affected. Maybe there is a deeper concept behind that did not reveal itself to me. Anyway, I left the hall in favor of cool drinks.
:: pics :: DAF ::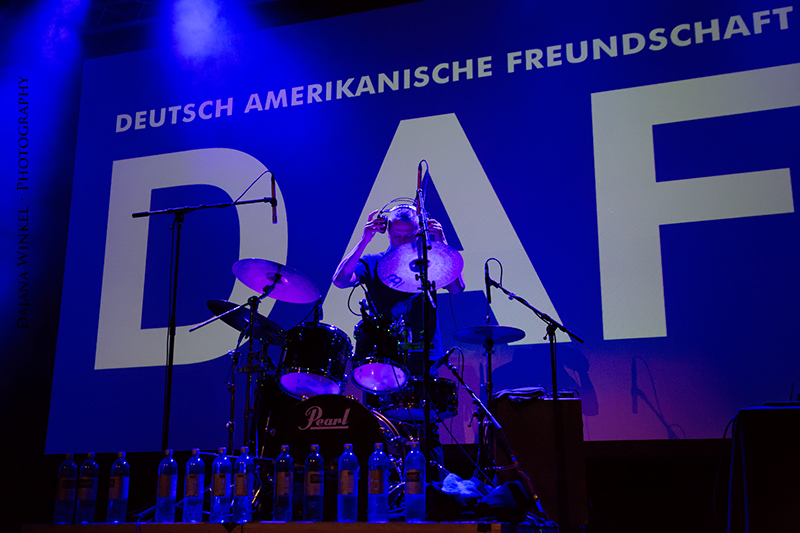 Much the opposite happened to the :: DAF :: show. People finally poured in and filled the hall, while the beer garden became orphan. Well… almost ;) DAF was welcomed full-throated, Gabriel Delgado-López responded with "Hello boys and girls". Cutie ;)
What I found interesting was the audience. I have never seen such a wild mixture of generations, age, subcultures and styles. From cheerleader girlies, Punks, Gothics, metal and electro heads up to hipsters, everyman, hippies and revolutionaries. This crowd was like a huge melting pot.
Of course, the show was kicked off with Verschwende deine Jugend. It's a classic and it always works. I expected a setlist we experienced over the last years. But no, DAF presented songs they rarely played live so far. Did they play new songs too? I don't know.
With the second songs, front man Gabi started his water games. Seems, a photographer didn't know the habits of the band and became wet ;) Meanwhile the crowd was in high spirits, danced and sang along. Happy faces everywhere. But I have to confess, I found the show pretty lame. I have seen DAF several times and their shows were always full of energy and esprit. Tonight it was not that way. Maybe it was just me, maybe the band had just a bad day, I don't know. Entertaining evening but below my expectations.