Enslaved - Morgoth - Ghost Brigade - October Tide - Skepticism - Mar De Grises - Isole - As Light Dies
Katatonia - Primordial - Asphyx - Daylight Dies - Ahab - Ereb Altor - Ophis
[Dajana] Already the first two (and sold out) editions of MADRID IS THE DARK enticed with such charming line-up that I was already up to try everything attending this festival. It did not work out, so the third edition manifested itself as a must-be-there event, at all costs...
PRIMORDIAL already appeared on the last year's billing, ISOLE on the debut one's. But MADRID IS THE DARK III had so much more to offer. ENSLAVED and KATATONIA alone would have been worth taking the ride towards Madrid ;)
:: Stories :: Friday :: Saturday :: Pics :: Friday :: Saturday ::
[Wiebke] Madrid, the eternal, the new, and the queen of thieves. Latter part we had to feel the effect of, right when we arrived. Killed our buzz.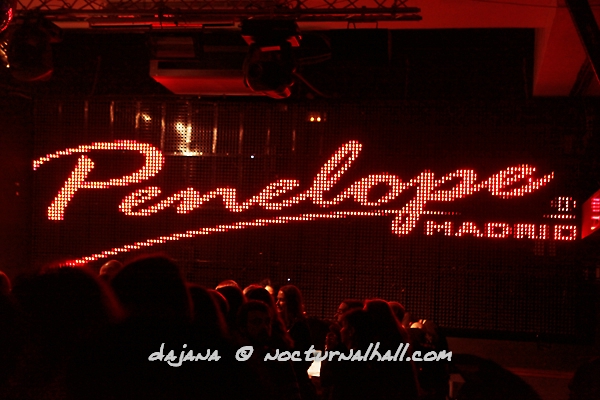 [Dajana] Yap, I got robbed on the way from the airport to the hotel and was close to black despair. But also this year's edition of MADRID IS THE DARK seemed to be ill-fated too. Two times the venue had to be changed. One week prior the festival it happened again. At the end it was the • Sala Penelope • in the heart of Madrid that gave us home, roof and stage to celebrate dark music.
A nice club, but unfortunately two columns left and right the stage blocked sight, the lounge was kept close and there was no photo pit either. People with such kind of ambitions had to get into some trench warfares first ;) Beer was served in huge cups (0.5, 0.6l?) for 6 Euro. Pressure fueling for the Madrileñans *lol* Worked out fine btw.