There's a hellish tour package on the road that went forth to blacken European lands. For a decent black metal treatment I once again ended up at the Turock (what wasn't planned this way), with a handful more of people. But what we got was blackless and anemic mass ;)
:: pics ::
However, the evening got opened by Ludwigsburg-based band :: DARKNESS ABLAZE :: For me a new discovery, I never heard of them before. The guys played a melodic blend of Death Metal tinged Black Metal, with alternating singing between growls and screams. DARKNESS ABLAZE played three brand new songs from their upcoming album, tentatively out in spring 2010. Ok, the guys did a good job but the audience was still quite lame. Wouldn't say that there was much of a typical concert vibe. At least, DARKNESS ABLAZE managed to leave a good impression.
Setlist: Dance Of Fire, The Chains Of Live, Black Rainbow, Enclosure No. 7, Trail Of Lies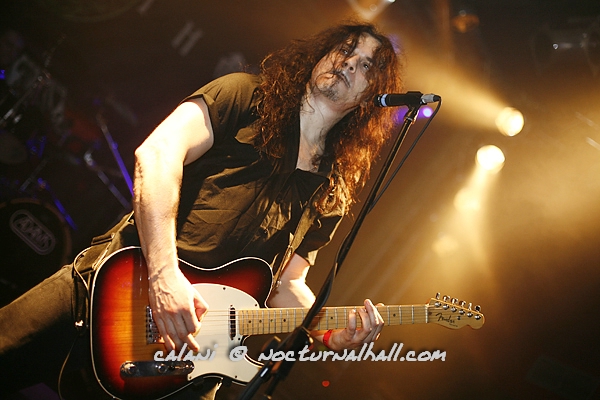 With :: HOLLENTHON :: entering the stage the crowd seemed to liven up. I guess I haven't seen the Austrians for ages… And they were actually the main reason to attend this show ;) As if they have heard this HOLLENTHON rewarded me not only with brand new songs from the upcoming EP Tyrants And Wraiths, much more with one if the HOLLENTHON classics per se: Homage (Magni Nominis Umbra) from the debut Domus Mundi. What shame that the sound was so bad. You couldn't hear anything of the orchestral and oriental samples and even the voice of singer Martin Schirenc was way too quiet. It could have been a mind-blowing performance otherwise.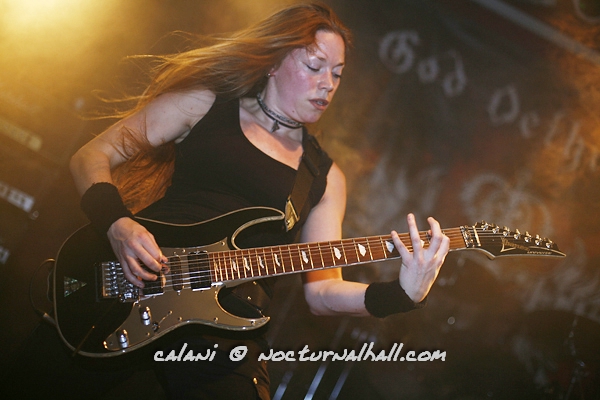 :: GOD DETHRONED :: as well as Endstille already had their current album releases in April (Passiondale), followed by shows and festival appearances afterwards. Much more interesting this night were the line-up changes on guitar and drums, whereas Susan Gerl (Cliteater, Desensitised) on guitar was obviously the eye-catching one ;) All I can tell you is, she's a hell of a guitar player! Just wow! Again the sound was quite undifferentiated. I missed the groove and the special layered guitar lines. Didn't really kick me off the socks.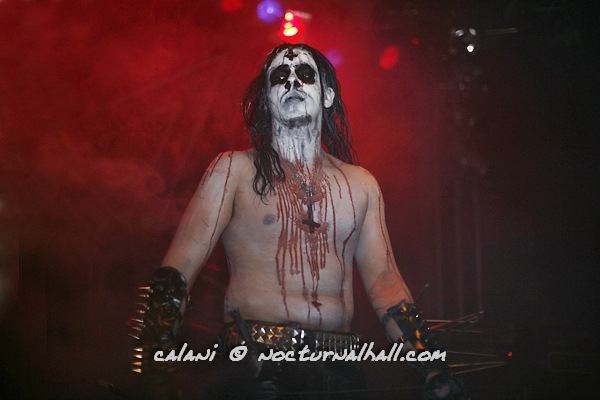 After Mannevond (Koldbrann, Urgehal) it's now Lugubrem ov Mexican Black Metallers Mordskog who took over the micro in :: ENDSTILLE :: after Iblis… err… left the band. The blackies seemed to be in bad temper or were just drunk, who knows. Anyways, L.Wachtfels and Mayhemic Destructor showed up "naked", Cruor and Lugubrem in full corpsepaint. Besides Lugubrem had a huge knife in the waistband what made me afraid of some Shining-like whittles. He did not. Some cheekily fans peered at the setlist and wanted to show some knowledge while demanding the next song on the list and complained when ENDSTILLE played something else ;) Said L.Wachtfels: "What we play is decision made by fate" Hahaha. Ok. And again, a nice show but nothing special or even spectacular. And at the end, I was fed up with the discussion with singer is the better one for ENDSTILLE. At such kind of sound it doesn't matter who sings, it sounds all the same ;)