I got hardly away from the • Matrix •, last night, and bingo! I stand in front of the same stage again ;) Owners of the Matrix should think about kinda hostel for journalists near by *laughs*
Tonight's the night for PARADISE LOST. British cult act much surprised these days with their brand new record Tragic Idol, which executed the so often quoted "step back to the roots", meaning, on this one PARADISE LOST go back where albums such as Draconian Times were left off.
To ice the cake PARADISE LOST once again hook up with Finnish supremacy, as for the mainland it is SWALLOW THE SUN (Insomnia was it for the UK part). Best selection and a downright great evening guaranteed.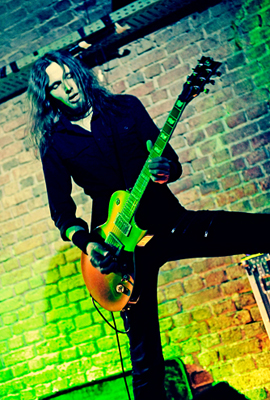 But first I got stuck at the merchandise where I met lovely friends, watching the Paradise Lost shirts selling out quickly. When the first tunes of Emerald Forest And The Blackbird arrived my ears I sprinted towards the Tube and the stage to adore :: SWALLOW THE SUN :: The Finns first play songs from their current release Emerald Forest And The Blackbird and then add two claasics with New Moon and Swallow. Except for the drummer everybody else in the band stnds in a row what did not leave much room for extraordinaire action, though all were playing his asses off, rocking and headbanging. Bass player Matti surprises with a bold head and key wiz Aleksi seems to do a little bit better as he caught a bad cold. Besides, nothing has changed ;) Singer Mikko acts fairly restrained, hardly ever says anything between the songs. Unfortunately also the audience responds that reserved. I don't know why, musically SWALLOW THE SUN suit well to a band like Paradise Lost. However, I wish I had seen much more enthusiasm, the band definitely would have deserved!
Setlist: Emerald Forest And The Blackbird, This Cut Is The Deepest, Hate - Lead The Way, Hold This Woe, Cathedral Walls, New Moon, Swallow (Horror Pt. I)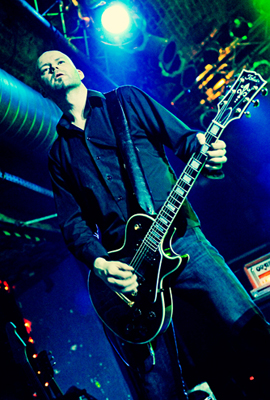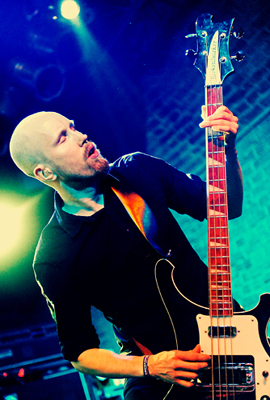 Right after :: PARADISE LOST :: need a little bit more time to get their sound ready. As for that they demand a smoking free area what I think is great (normally it is allowed to smoke in the Tube) yet not everybody is following. The Brits play an emotional best-of mix through newer material with just a few brand new tracks embedded. This way you can best compare old tracks to the new ones. The Tube is now totally packed and the crowd in best mood, singing along and clapping hands wherever it is possible. Also the band is in high spirits and performs much lively. Singer Nick Holmes talks a lot to the fans and almost gets a fit of laughter after a fan's screaming from the back wall. His singing once again does not match his effort on CD but it seems, fans got used to it and no one cares anymore. I just wonder what he was at the beginning… on their first Germany tour back then (April 1991…hah!)…hm… on the other hand, he sort of growled then, so different style… never mind.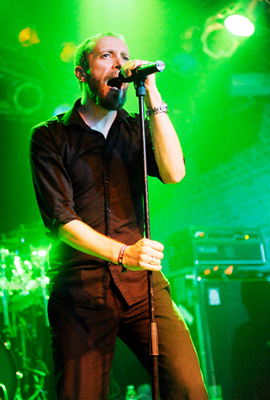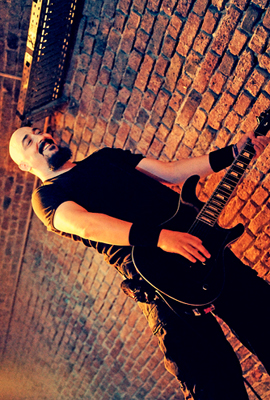 However, tonight PARADISE LOST played one of their better shows and release happy fans. After only a 70 minutes headliner show. Okay. I anyway got honored by an extra delicious rhubarb cake and thus got over everything else ;) So, and now I leave the Matrix alone for a couple of days. But not too long… *laughs*
Setlist: Desolate (Intro), Widow, Honesty In Death, Erased, Forever Failure, Soul Courageous, In This We Dwell, Praise Lamented Shade, Pity The Sadness, As I Die, Symbol Of Life, Tragic Idol, The Enemy // One Second, Fear Of Impending Hell, Faith Divides Us - Death Unites Us, Say Just Words